Appliances Repair in Vaughan
First-Class Appliances Service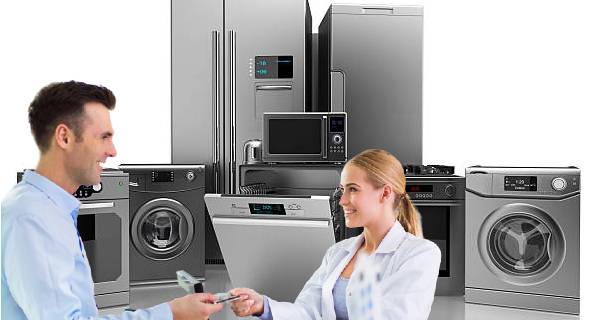 Appliances repair Vaughan
We offer a wide variety of appliances repair and services. If any of your appliances break down or need maintenance or installation service, feel free to contact us. you will have one of our  appliance technician specialists come to your place and fix any of the appliance for you in the same-day at affordable rate. Our technicians are the best choice for Vaughan appliance repair.
They will come and make your appliances work like new again.
These are some of the home major appliance parts that we repair and service in Vaughan.
we provide appliances services to the most top leader appliances brand like:
Ariston
Bertazzoni
Blomberg
Fisher and Paykel
Thermador
Miele
Bosch
Liebherr
Viking
Sub-Zero
LG
Samsung
Whirlpool
GE
Electrolux
If you want to sleep well at night, hire an appliances repair company that gives you one year warranty for all the services she provides
. Yes!! that will be us.
Easy as that, we give One Year Warranty on all of our services. this is a mandatory, and we don't compromise for less.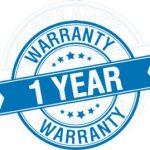 More Appliances repair in Vaughan.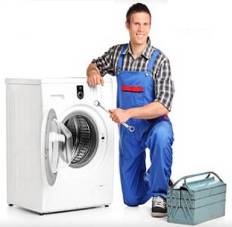 Whether you have a front-load or top load washer that needs repair service in Vaughan, we got you covered.
If your washing machine stops working and or:
leaking water from the bottom.

Showing an error code on display or flashing light.

The door doesn't open or not close

properly

.

The water is draining very slow or doesn't drain at all.
Or for any reason it may be.
let us help you and make your life easier.
Octopus Royal washing machine technicians are around the corner and ready to come and fix the washer for you.
Give us a call and consider your washer fixed.
You have just spend a lot of money to porches a new washing machine, and the last thing you want is to have it installed
incorrectly
.
Why don't you do yourself a huge favor and call us to install your new washer?
We do washing machine installation by the manufacturer guidelines.
unbox the washer and remove the shipping bolt.
hookup the high pressure hot and cold water lines.
Connect and secure the drain hose.

Balance and level the washer.

Test run the washer and will make sure it is ready to use

.
And after all that, the expert installer will go with you over the user guide and will show you how to take care of the washer and how to get the
maximum
out of it
.
Call us now and tell us when the new washer is arriving, and book  appointment for washer installation today.
Washer Care and Maintenance
Did you know that you need to replace the washer water pressure line every five years?
If your washer has mold on the door gasket or the washer smells like sewage.
it's time for washer maintenance service
.
When washer maintenance is performed we also check the:
Washer shock absorbers, for vibrations
Balancing and leveling.
High pressure lines for potential leakage.
Drain hose connection.
Do you want professional washer installation?
You can call us to schedule an appointment with one of our expert washing machine technicians to do it for you.
And don't worry. We can also supply the water pressure line to complete the maintenance service.
There are a few symptoms that will signal you that you need a dryer repair service in Vaughan.
Of course, the most common one is that the dryer is not getting hot and not drying the clothes.
Besides that, there are more other dryer problems that we will be able to help you with, like:
The dryer takes a long time to dry.

You can hear loud noises like grinding and squeaking when the dryer is spinning.

There is an error code on the dryer display or a flashing light.

No power and the dryer doesn't turn on.

The dryer is spinning, but no heat is coming.
Did you notice any one of those symptoms?
If yes, you are at the right place at the right time. Our dryer technician has the answers to
all of
those dryer breakdowns and can help you with any dryer or appliances repair in Vaughan.
Over the years, we are getting lots of phone calls to redo dryer installation.
And the reason is always the same;
" I saw a YouTube video on how to do it, my husband did it by himself, my neighbour helps us install it, my cousin is a handyman," etc
.
Trust us when it comes to dryer appliance installation in Vaughan. It may look like an easy thing to do, but many aspects need to
be considered
when installing a dryer.
And this is where we are coming in handy.
Our dryer technician knows all the little tricks and has all the necessary knowledge to install your dryer
correctly
in the first time visit
.
Dryer Care and Maintenance
And in the first place, the trophy for being number one causing a fire and for being the biggest fire hazard in your house goes to…
THE DRYER!
Did you know that you need to maintain your dryer at least once a year? Of course you didn't know, But don't feel bad about that, as 90 percent of the homeowner don't know it.
And for these reasons.
If your dryer takes a long time to dry, or you hear squeaky noises or getting a burning smell when your dryer is working. It's not too late.
Call us now and schedule a dryer maintenance service with one of our dryer technicians in Vaughan
.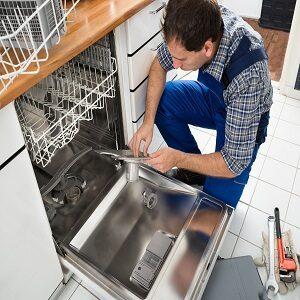 Dishwasher Installation Vaughan
Dishwasher repair service
You know that something is wrong with your dishwasher when:
there is a water leak underneath or in the front of the dishwasher.

The dishes aren't drying or clean when the cycle

is done

.

You don't see the light on the display, or the dishwasher doesn't Power on.

It's not draining or

partially

draining the water out.

Water is not coming into the dishwasher.
Please don't panic and don't start doing the dishes by hand before you talking to us.
We have an expert dishwasher technician that will be happy to assist you. Well, they are not going to wash the dishes for you, but they will make sure to repair your dishwasher, so you don't have to do it either.
Contact us now, and we will send one of our appliances technician in Vaughan to fix your dishwasher.
Will you trust the delivery guys to install your dishwasher?
These guys don't have the proper knowledge and they in a rush to deliver more appliances Vaughan to the next customers.
And you guessed it right, the result will look exactly like a delivery guy install it for you. That is the same with your neighbor, family member and your best handyman friend.
Dishwasher installation is a precise job that needs attention for lots of small details

.
Our technician will take the time to install the dishwasher
correctly
.
And during the dishwasher installation, the technician will make sure that:
The electrical connection is safe.

All the water lines are secure and tight.

He will balance it and will make sure the dishwasher is straight and level.

And will make sure the dishwasher door is

perfectly

aligned with the countertop and the kitchen cabinets

.

Install door panel or swap it from the old dishwasher if you have an integrated one.
To finalize the installation he will test the dishwasher and make sure it's perfectly working, and ready to use.
Save your time and money
and give us a call to install your new dishwasher in your new home or to replace the old one.
Old dishwasher removal and water line upgrades from the old copper ones to the new flex stainless-steel line are available too
.
Dishwasher Care and Maintenance
Have you noticed lately that your dishwasher is a little bit smelly, or the dishes are not as clean as they used to be?
The main reason is that this dishwasher needs some T.L.C (tender, love, and care), Or what we call it maintenance.
When the Octopus Royal technician maintains the dishwasher, the result is astonishing.
The dishwasher technician will:
Clean the main and secondary water filter, so the drain and wash system will work

smoothly

.

Take out the lower and upper spray arms and clean the nozzles, to get a better cleaning result.

Wipe the door gasket all around and under for better sealing.

Disassemble the drain pump and wash pump housing for deep scrubbing, which will

eliminate

odors

.

In some extreme cases, we will replace the drain hose for better draining.

And at last, he will check the water line connection and dishwasher levelling.
After
all of
that, your dishwasher will work like new again, and the dishes will be sparkling.
Contact us today and schedule a dishwasher maintenance service.
If your fridge stopped working, eating everything in it is one way to prevent food spoilage.
However
, the right thing to do is to get a fridge repair technician in Vaughan to fix and service the fridge for you.
The fridge and or freezer are not cooling.

Water is leaking from the front or the back of the fridge.

You see ice or frost inside the fridge, freezer or around the door gasket.

Hearing grinding noises that stopped when you open the fridge door

Doors are not closing

properly

, and or there is a gap between the door gasket and the fridge frame when the door

is closed

.
Give us a call, and we will send one of our fridge repair specialists to repair the fridge for you.
Due to the urgent circumstances.
The technician carry lots of  fridge spare parts with him, so there is a big chance that he will fix the fridge for you on the same-day service.
Please don't wait until all the food
is spoiled
call us now.
Fridge installation sims like an easy thing to do just like V
aughan gas
, but many things can go wrong if you don't do it
properly
.
So before you attempt to install it by yourself,
consider calling us to do the fridge installation for you.
Our appliances technicians in Vaughan are the best when it comes to install fridges, freezers, and icemaker.
And when they do it, they will:
Connect all the water lines and install the water filters.

Assemble all the shelves and door handles.

Align the doors and level the fridge.

Tell you all the tips and tricks on maintaining the fridge and how to get the most out of it.

Install door panels for integrated fridges and secure the fridge in the closet or in the cabinet.

The technician will check that everything is working and the fridge is ready to use.
Trust us when you need appliances repair Vaughan.
We are here to help and support you with any appliances services that you may need.
fridge Care and Maintenance
Fridge maintenance is
highly
recommended at least once a year.
And there are few things to notice when it's done
in order to
get the best result.
Our technician will take the following steps to
Bring your fridge to the best optimal operation.
Clean the fridge condenser with a special brush that is

specially

designed for that.

Wipe and clean all the door gaskets for the fridge and freezer.

If the door gasket

is warped

, it will

be treated

with steam or hot water.

In case the door gasket

is broken

, the tech will inform you and will recommend you to replace it.

Fridge levelling is essential, so if the doors are not aligned, or the fridge

is tilted

, that will

be corrected

.

The technician will clean the defrost tray and the defrost tube grommet from mold.

He is also going to dust off the condenser fan and the condenser fan compartment.
For the best result,
All these steps should
be performed by
a fridge mechanic vaughan.
So when it comes to fridge maintenance and appliances repair in Vaughan, call us, and we will be there at the best time convenient to you.
"We are extremely happy that we chose to do our fridge repair with Octopus royal appliances. Clair and the entire staff are very knowledgeable, professional and hardworking. I can honestly say that this was my first project that went smoothly and on time."
"We are delighted with the Kitchen Appliances installation, Thank you so much. What a wonderful job. Your workers worked together as a team, were neat and completed the job in a day. I will definitely recommend your firm to others."
"Octopus Royal Appliances did amazing job installing our kitchen appliances! They started and completed the work on time as promised and we are delighted with the results! I would most certainly use Octopus Royal again and I would recommend them."