APPLIANCES REPAIR ETOBICOKE
Are you looking for appliances repair in Etobicoke?
However, like every other machine out there in this world, sometime these appliances can break and need to be repaired and maintained.
Therefor if you looking for trustable and affordable appliances repair service in Etobicoke. you at the right place and at the right time. We are here to assist you with any home appliances break down.
Octopus Royal appliances repair Etobicoke technicians are fully-trained and experienced in all types of appliance repair. so you can be sure that you will receive the best quality service and friendly customer care.
Feel free to contact us as we offer a complete range of high-quality appliance repair services in Etobicoke and the surrounding area.
Our service technicians are able to fix and repair all appliances brands makes and models.
LG, Whirlpool, Miele, Bosch, Samsung, GE, KitchenAid, and more.
Call us Now
Book your appliance service today
Appliances are machine, and machines break down.
Finding trustable and reliable appliances repair in Etobicoke is not as easy as it sims.
However, here at Octopus Royal we offers the top of the line appliances repair, maintenance, and installation services.
and we let our reputation speaks for itself.
We take the appliance repair business to the next level by using special diagnostic tools and software to accurately determine the problem. All of our expert technicians equipped with the latest manufacture data and expertise to understand your appliance's problem and to perform immediate and permanent repair.
you can be rest assured that we are using only OEM original and high quality replacement parts with our repair. The technician always follow manufacture high  standard guidelines, and they  have tons of knowledge about appliances repair and maintenance service.
HOME APPLIANCES MAINTENANCE SERVICE
Waiting for an appliance to develop technical faults before deciding to carry out a check-up is not recommended if you want it to serve you for the long run. Therefore a simple maintenance routine  procedures will help to keep your appliance in a healthy state and tip-top condition. Our experts have knowledge in a range of maintenance practices for every brand of every home and commercial appliances. And they will make sure that your appliance will serves you for as long as possible.
APPLIANCE INSTALLATION SERVICE
Whenever a  poor installation is done, it may reduce the appliance efficiency and make it seem like it is not working correctly. An Improper appliance installations may also lead to electrocution, flood, fire, and other unpleasant events. Therefore A proper installation process is crucial for your safety and for a good operation of the appliance. To fully enjoy the perks that come with a new appliance, it must be properly fixed and installed with the right configuration and wiring. Here at Octopus Royal appliances repair Etobicoke, we offer the best installation packages. By choosing us, you've selected to expect perfect and unique appliance installations that will stand the test of time. And we will not fail to deliver it on our promise.
Octopus Royal Appliances Repair Services is the best choice for you and for your appliance, so don't miss this opportunity and settle for less. We also offer transparent and great affordable pricing.
expertise in handling all brands makes and models of all appliances, availability at all times, even during holidays.
We are here to stay, and our first-class services are accessible to everyone lives in the town of Etobicoke.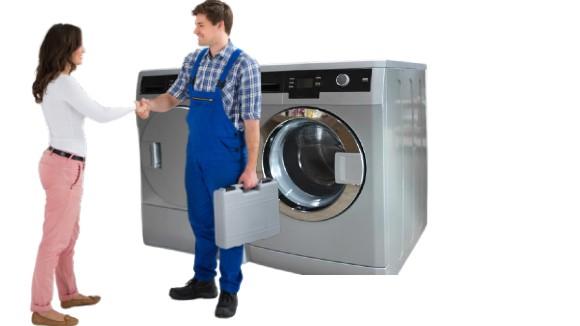 We hope to add you to our growing clientele, so reach out to us through our customer care representative. Our customer service will welcome you and put you through gladly
CALL NOW TO BOOK APPOINTMENT