Appliances Repair Oakville
If you need appliances repair in Oakville, then you can stop your search now. Our expert appliances technicians are available to do all kinds of appliances repair services. So for any major appliance repair service in Oakville, Octopus Royal is the answer. We can help you repair your washer and dryer, fridge and freezers, dishwasher, oven, and more. There is no job that is too big or too complicated; when our expert technician is around, everything is simpler. So if your appliance is a brand whirlpool, GE, Miele, Bosch, LG, or Samsung, we got you covered. Of course, we do other brands as well, but the list is too big to mention. Don't hesitate and talk to us today, and we will be happy to assist you.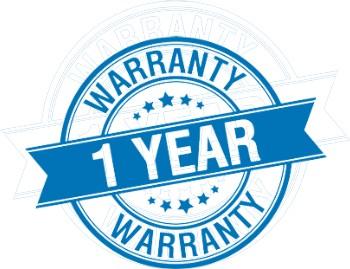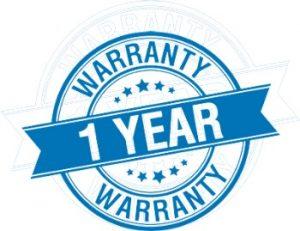 Simple as that. we give one year warranty for all of our services done by us.
No Question Asking.
No washer can last forever unless it has been taking care of by our professionals.
the washer is not draining the water.
The drum is not spinning or agitating.
No water comes into the washer.
The washer is leaking water.
And it doesn't matter what brand or type of washer you have. We can repair the front load washers, the top load washer, and all different washer and dryer combo units. On top of that, we have access to all manufacturing data like LG, Samsung, Whirlpool, GE, Miele, Bosch, and more.
So if you need washer repair or any appliances repair in Oakville, contact us now.
Washing machine installation.
Are you replacing your old washer with a new one or move to a new house and need washer and dryer installation?
Call us now, and we will be there In no time to set up your new appliances. Stackable, side by side, or combo unit, in the closet or the laundry room, considered it done.
Besides the fact that they are drying our cloth after washing them,
it is the most fun to wear warm clothing
directly
from the dryer after a shower in the winter.
Now, if your dryer is not working
properly
, are you gonna give up the shower? Of course not.
That is why you need to call octopus royal appliances repair Oakville to fix and repair your dryer.
So, if the dryer does one of the following things and you find out that:
the dryer is not heating up.
The cycle takes too long to dry the clothes
there is a grinding or squeaking noise when it's running.
The dryer doesn't power up or doesn't shut down.
Call us for the rescue. we will fix it for you, and we make sure that every winter shower is a joy. by the way, you can call us all year round for dryer repair in Oakville.
Dryer maintenance is
probably
the most important task to do.
All dryer manufacturers recommend dryer maintenance service at least once a year.
If the dryer takes a long time to dry, that will be the first red flag telling you that your dryer needs service.
A blocked dryer vent or vent port can cause a fire hazard.
Call us if the dryer takes a long time to dry, and one of our dryer experts will do maintenance service for you.
The technician will clean the vent hose or replace it and check the dryer vent port for clogged.
If necessary, he will disassemble the dryer and clean it inside and around the heater element.
Good dryer maintenance will reduce the risk of fire and the drum support rollers from seized up.
Please don't wait until it is to lait and call us to service your dryer or for any appliances repair in Oakville.
Dishwasher repair service Oakville
Say goodby to the rubber gloves.
You don't need to wash the dishes by hand anymore.
Octopus Royal Appliances repair in Oakville is here to fix your dishwasher.
so if your dishwasher is:
not washing the dishes
properly
.
If the dishwasher is leaking water.
Do you hear new, unfamiliar noises?
The dishwasher doesn't power on.
Or any issue with it, we are here to repair it for you in no time, so you can keep your hands dry, and the dishes will be clean again.
We fix most dishwasher top brands like LG, Samsung, Whirlpool, Bosch, Miele, and more.
Stop standing in front of the sink and call us for dishwasher repair now.
Did you know that most of the new dishwasher leakage is a direct result of a bad installation?
If the dishwasher is not straight.
If the dishwasher water line is not connected
properly
.
Or, if the drain hose is not secure, get your swimsuit because a huge leak or flood may come on your way.
Let The professional do the hard work for you and use your swimsuit for swimming somewhere else.
We are the expert in dishwasher installation. And yes, we can also put your integrated panel or swap them from the old dishwasher to the new one.
So if you need dishwasher installation in a new home or need to replace the old one, contact us now.