Appliances repair Scarborough
Expert Technicians For All Home Major Appliances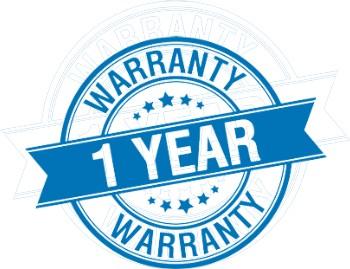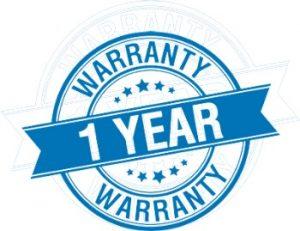 Why Octopus Royal appliances repair Scarborough?
At Octopus Royal We providing repair, maintenance and installation services for all home major appliances makes and models including new, old and current models. This is only possible with our qualified trained technicians and accurate tools and equipment.
All of our technicians have access to manufacture data information systems. This provides them with vital information to diagnose and repair all of you appliances correctly in the first time at the same day visit.
We  know how important is to have professional appliances repair technician that you can trust and feel comfortable with.
And moreover you want someone who can provide you with the best appliance repair service experience. Therefore, with many years in the field, and with our expert technicians, we are happy to offer a complete range of  appliances services.
Appliances service in Scarborough and the surrounding area.
So whenever you  experiencing a problem with any of  the Washing machine, Dryer, Fridge, Dishwasher, Oven / Stove, Microwave, or range hood. Then relax, we got you all covered.
Octopus Royal technicians are here in order to help you with any appliance service that you need.
furthermore our technicians trained to provide you with service for all of the appliance's makes and models out there like. Miele, Bosch, Blomberg, LG, Samsung, Whirlpool, GE, Kitchen-Aid Jenn-air, and more.
We are the best Appliances repair in Scarborough, and no one can beat our
ONE YEAR WARRANTY POLICY.
for all the appliances services we provide.
appliances repair, appliances installation and appliances maintenance service.
High-Quality Appliance Repair Scarborough
One of the most important things for us is to take care of, is our customers.
And that means you will receive more than just a high-quality appliance repair service in Scarborough. furthermore, you should know that our representatives will always be there for you, to answer all of your questions and concern regarding any appliance service you might need.
At the time  you booking your appointment with us, we will make sure that you are getting the best and the fast appliance service that you need. we put you in the first place.
We know your time is precious.
And that is why We provide our technicians with the most common parts and tools to take with them.
As a matter of fact our technicians carry various spare parts in their trucks. And we doing so in order for them to fix and repair your appliance on the the same day visit.
We are doing everything we can to bring your appliance back to work on the first appointment on the same day of service.
You can also be rest assured that all of the replacement and spare parts we use are OEM high-quality original parts.
Washer repair Scarborough
It's easier than ever to get a washer repair service in Scarborough. thanks to our appliances washer technician near you.
If you notice that your washing machine is not working

correctly

or noticed that:
the water is not draining.

you cant open the washer door, or the door is not closing

correctly.

There is water leakage in the front or under the washing machine.

No power on display, and the washer doesn't turn on.
or for any other reason, it's time to pick up the phone and call our expert washer technician in Scarborough.
Our Scarborough appliance technician
will do everything he can to repair your washer and make it work on the same day visit
.
furthermore, the washer repair man carry lots of washer common spare part in he's truck.
Call us now and we will send a washer repairman to your place as soon as possible.
washing machine installation
Do you need washing machine installation in Scarborough?
Our appliances technician has all the necessary knowledge to do it for you.
If it is stackable or side by side, top load or front load washer, we got you covered.
We supply a new hot and cold water line with any washer installation for a new house or to replace the old one with a new one.
When we install a new washer, we always
Unboxing and removing the shipping bolt.

Balance and level the washer.

Connect and secure the drain hose.

Attaching and tightening the high-pressure water line.

Checking and testing the washer for good operation and leaks.

Walking with you thru the user guide and show you all the tips and tricks about your new washer.
So whenever you need new appliances installation, call us to get the best result.
Washer Care and Maintenance
Don't let your washer break down because of tiny little things.
If you feel that your washer is
Unbalance and have lots of vibration during the spin cycle.

Have a mold buildup on the door gasket or in the dispenser compartment.

The washer smells like sewage.

The clothes are not clean and have black stains or detergent leftover on them.
Don't hesitate and give us a call.
One of our washer specialists in Scarborough will be there in no time for you to maintain your washer and make it work like new again.
Does your dryer giving you a hard time and you stuck with lots of wet clothes?
It's time to call dryer repair service in Scarborough.
So whenever your dryer is
Spins but doesn't heat up.

Make a lot of weird noises when it's working.

Take a long time to dry your clothes and need a second or third cycle to complete the drying process.

The dryer doesn't power on or doesn't start the cycle.

Have error code on display.
There is one thing you need do right now.
Call us, and one of our dryer repair technician in Scarborough will come to fix the dryer for you.
Dryer Installation Process
Did you know that improper dryer installation can lead to a catastrophe and fire hazard?
Don't take the risk and call us now to install your dryer in the right way.
So If it's a new home or just needs to replace the old dryer with a new one, this mission is for us.
When we install dryers, we always: 
Making sure that the vent hose is short as possible and adequately sealed.

The door opening position is facing to the correct direction.

Balancing and levelling the dryer.

Secure and tight the dryer, if it's  stacked on the washer.

Run a test cycle to make sure the dryer is ready to use.
Feel free to call us for an estimate regarding your new dryer installation.
Our appliances repair technicians in Scarborough will be happy to help you with your new dryer installation.
Dryer Care and Maintenance
You can quickly tell if your dryer is in need for maintenance service.
Especially if you noticed that the dryer takes a long time to dry your clothes.
There other symptoms that can tell you that you need to maintain the dryer, and they are:
you hear grinding or squeaky noises when the dryer is running.

There are black stains left on the clothes after the drying cycle is done.

A burning smell comes from the dryer when it's working.

You see an error message on display to check the lint filter even when the lint filter is clean.
dryers are the biggest fire hazard in your home, and 
When it comes to dryer maintenance, you need to take it very seriously.
Don't wait till your house is in flames.
Call us now, and we will send one of our dryer repair specialists in Scarborough to maintain your dryer.
Our friendly dryer service technician will work on your dryer and will make it work like new again.
Fridge repair Scarborough
Fridges and freezers are probably the most essential appliance in your home.
And if they break down, it can easily mess up your day.
Yes, you can temporarily throw all the food outside the balcony to save them in the wintertime.
But if you need a real solution, give us a call, and one of our fridge technicians in Scarborough will come to the rescue.
So if your fridge or freezer:
Not cooling properly or doesn't cool at all.

There is a water leak in the front or back of the refrigerator.

Ice and frost buildup in the fridge or freezer section.

You hear a grinding noise from the back or from inside the fridge.

The door doesn't close and seals properly.
It's probably because you need an appliance repair technician to come and fix the fridge for you.
We understand the urgency for fridge repair in Scarborough,
and we will put you in first priority. Call us now for appliances repair in Scarborough to schedule a fridge repair service.
Fridge Care and Maintenance
Dishwasher repair Scarborough
Dishwasher repair service
Dishwasher Care and Maintenance
Oven/stove repair Scarborough
oven/stove repair service
stove/oven Care and Maintenance
Microwave repair scarborough
Microwave Care and Maintenance
I can't say enough good about them. They are knowledgeable, efficient, friendly and their prices are fair. In the past when an appliance would break it was so difficult to find someone we trusted who was professional and knowledgeable. Now when something breaks although it's inconvenient we know it will get fixed and fixed properly. 5 stars for them for sure!!!!
I love the service, Ofer was very knowledgeable and find the problem right away I highly recommend their service very professional and knowledgeable, expert service Love it highly recommended Well done
Our dryer broke on the same day that we were moving into our new house in Stouffville. Although Octopus Royal Appliance repair was booked up for the day, they squeezed in a service call for me shortly after I contacted them. The technician was professional, communicative, on time and very friendly! My dryer got fixed and the cost was completely reasonable. I would not hesitate to use this company for any issues with my appliances in the future and would absolutely recommend them if you are looking for an honest, reasonable and professional repair service.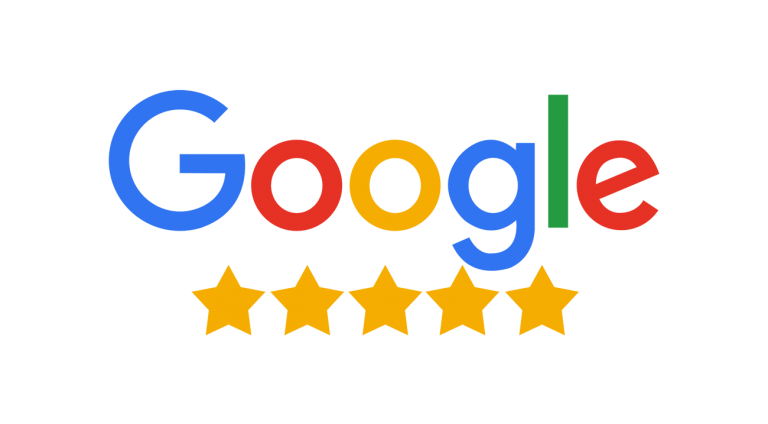 We strive to deliver prompt service and flexible appointment schedules to suit your needs.
CALL NOW TO BOOK APPOINTMENT
If you need appliances repair in Scarborough Feel confidant to call and speak to one of our representatives. Weekdays, weekends, and holidays Monday-Saturday from 7:30 am to 7:30 pm 6 days a week, all-year-round, to answer all of your questions and to schedule an appointment with one of our specialist appliances technician.
Fast, affordable and ready to help!
Or simply provide us with your appliance make, and model number and description of the problem in the online service requests and one of our representative will contact you within 12H.