Appliances repair Uxbridge
We'd love to meet you and give you the perfect appliances service solution
If you looking for appliances repair in Uxbridge or in the surrounding area, we are here to help! 
Get the appliance repair services you need at your home or office. We have the abilities to do on-site repairs for all brands makes and models. For any type of washing machines, dryers, fridges, dishwashers, ovens, and more. with affordable and competitive prices.
Feel free to explore and contact us for all of your home and kitchen appliance repair services in Uxbridge and surrounding areas.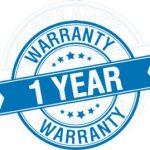 Before You Call Us, We Thought To Let You Know That
We Are The Only Appliances Repair Company That Give ONE YEAR WARRANTY for all the appliances services that we do. No extra cost and no questions ask.
Appliances repair Uxbridge
Let us be your first choice when it comes to appliances repair in Uxbridge.
with many years of experience and tons of knowledge, it's easy for us to fix any major home appliances like:
Fridge and freezers.

Top load and front load washing machine, side by side or stackable.

Any type of clothes dryer.

All kinds of dishwashers.

Many different styles of ovens and stoves.

Over the range microwave and microwave ovens.

Under the cabinet rang hood and chimney style range hood.
And on top of that, we are totally backed by the biggest appliances manufacturer data like:
LG

Samsung.

Bosch.

Whirlpool.

GE.
Viking.

Sub-zero.

Miele.

Liebherr

Jann-air
And many more.
So whenever you need appliance repair in Uxbridge, we will be there for you. 
Appliances installation Uxbridge
Congrats on your new appliance.
After you spend lots of money on the new appliances, we want to make sure that you are going to install them correctly.
Un proper appliance installation can cause some issue like:
Flood.

Fire hazard

Draining issue.

Water leak

serious electrocution hazard.

Vibrations.

Poor performance of the appliance.
To avoid all those problems above, we highly recommended hiring a professional technician.
Our expert appliances installation technicians in Uxbridge can help you with that.
We always follow the manufacturing guidelines and do it by the book.
So if you need to install
a washing machine, top load or front load.

Clothes dryer.

Any type of dishwasher.

Wall oven or stoves.

Over-the-range microwave

fridge, freezer or ice maker.

Range hood or chimney.
Give us a call to schedule professional appliances installation in Uxbridge.
We will be glad to help you.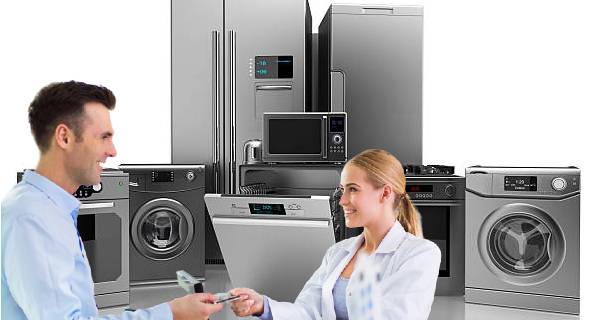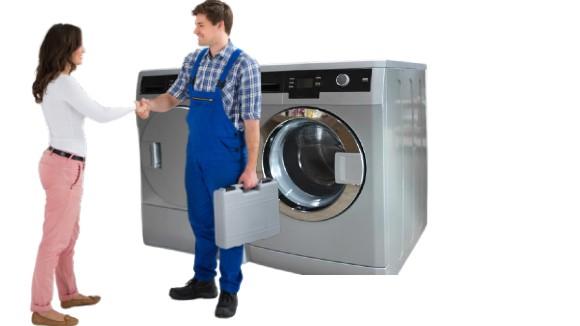 appliances Maintenance service Uxbridge
In most cases, a simple maintenance service can make a big difference to the appliance.
As the appliances working for us, we don't
really
think about how are they doing until they break down.
For most appliances, there is a way to stop them from breaking ahead of time.
The dryer takes a long time to dry.

a sewage smell comes out of the washing machine.

A dishwasher is not cleaning the dishes

properly

.

The fridge temperature is not steady.

Either the Oven or stove takes a long time to preheat.

there is a big vibration on the range hood at high or low speed.
All of
these things can be
easily
corrected with a simple appliance maintenance service
.
Please don't wait until they break.
Call us to schedule an appliances maintenance service in Uxbridge.
Our appliances Technician will be happy to help.
Uxbridge Appliances repair and services
Our appliances technicians in Uxbridge are around the corner and waiting for your call.
Contact us today for any home appliances service you might need in Uxbridge.
Washing machine Repair Uxbridge
For any Washing machine repair that you need, we have the right solution for you.
Our professional Washer technician in Uxbridge has the Knowledge to fix your washer.
So if your top load or front load washer gives you a hard time, we are here to help.
The most common washer break down are very simple to fix in the eyes of our techs, and that includes,
The washing machine is not draining.

No Hot or cold water comes into the washer.

There is a big noise and vibrations during the spin cycle.

The door is not open or not closing/ latching.

An error or trouble code appears on display or flashing light.

No power, and the washer doesn't start the cycle.
For any case that may be, we are one phone call away.
Give us a call, and one of our washing machine technicians in Uxbridge will come to fix it for you.
Appliances repair Uxbridge
Dryer Repair service Uxbridge
If you got stuck with a broken dryer, feel free to contact us.
Our appliances technicians in Uxbridge are willing to fix the dryer for you.
Because the dryer is the most significant fire hazard in your home, we take extra care during the repair process.
Our technicians carry lots of dryer spare parts with them to be able to repair the dryer for you on the same day visit.
The most common issue that can be repaired at the same-day visit are:
The dryer is not heating up and takes a long time to dry.

Grinding or squeaking noise when the dryer is running.

Broken drum drive belt replacement.

Replace seized drum support rollers.

Change the vent hose and clean the exhaust port.
So whatever the dryer issue you may have, call our appliances repair in Uxbridge and consider your dryer fixed.